Exhibitors Infos
Companies willing to be present at the exhibition section of the Euroseeds Congress 2022 are invited to order a booth and its optional additional equipments.
Exhibition Dates
Sunday 23 October : 18.30 - 20.30 - Welcome Reception
(Trade Floor is closed on Sunday 23 October and will open on Monday 24 October at 8:00)
Monday 24 October
Tuesday 25 October
Wednesday 26 October
Exhibition Room
Click here for a larger view of the exhibition area on ground floor.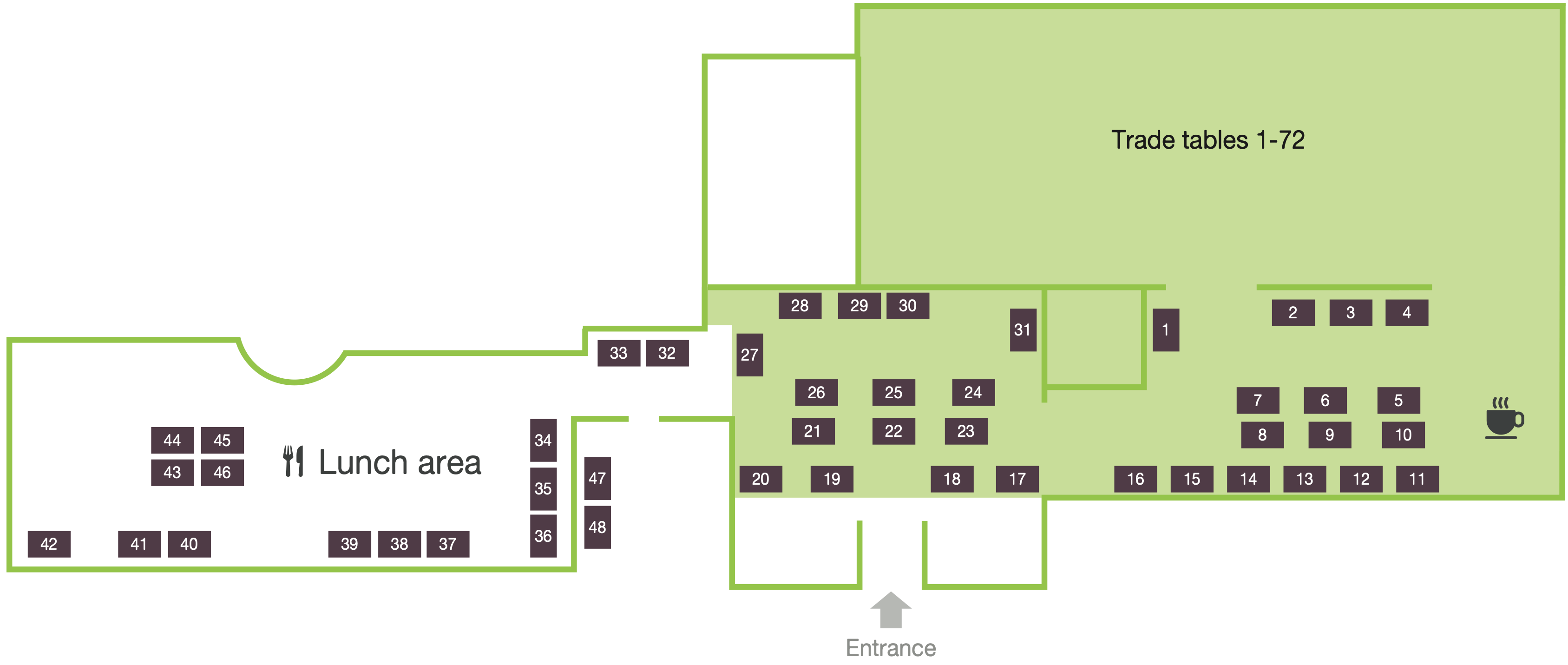 Available Booth Types
Exhibition booths can be rented at the Euroseeds Congress 2022 for a fee of 4.000€. The fee includes the following services for the booth:
A 6m² exhibition booth from Monday, 24th October 2022, at 09.00 to Wednesday, 26th October 2022, at 16.30.
Includes electricity, 2 spotlights, 1 back panel to include the company's name and 1 high standing table with 3 chairs.
The registration fee for the Euroseeds Congress 2022 for max. 2 people of the same company.
Lunches and coffee breaks for max. 2 people for all three days.
Additional Available Items
Here are some additional items that one can rent or order with a booth.
Furniture
Personalized back wall
275,00 EUR
High table
75,00 EUR
High chair
85,00 EUR
Small counter
195,00 EUR
Brochure display
95,00 EUR
Planters with white pots
150,00 EUR
Aluminium showcase
185,00 EUR
Audio-visual equipment
55 inch Plasma screen on a stand
600,00 EUR
Cancellation Policy
If an order for a booth and additional items is to be cancelled, the following Cancellation Policy is applicable.
Cancelling up to 21 September 2022 : 350,00 EUR for administrative costs
Cancelling after 21 September 2022 : No refund of order amount
If applicable, all refunds will be processed after the end of the event.